Cover generator & magazine subscriptions webshop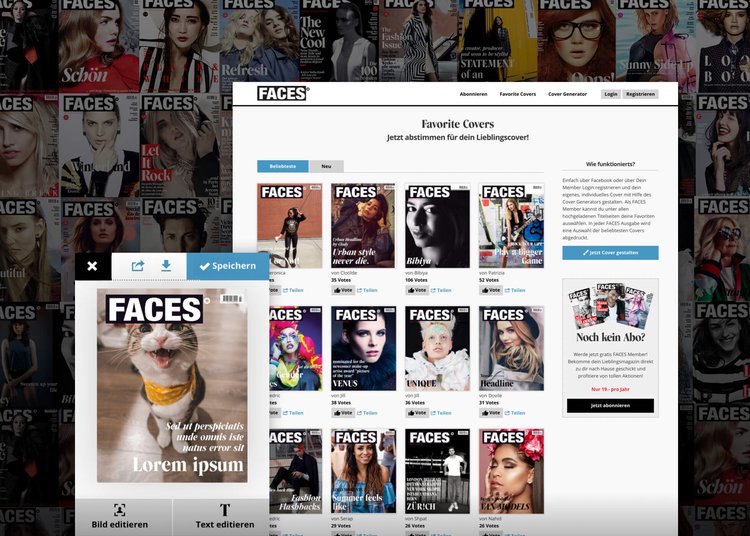 Project description:
The Swiss fashion and lifestyle magazine commissioned us to create a member login combined with a cover generator and online shop for subscriptions with the goal of increasing user engagement with the brand and strengthen the magazine's online presence.
By registering or logging in the members area, users can participate in numerous competitions, manage their magazine subscription and create their own individual magazine cover with the cover generator. The user-generated covers can be shared and published, the most popular ones being featured in the magazine each month.
Project scope:
Technical consulting & concept
UI / UX design
Web development (front-end, back-end)
Integration of third-party system (Stripe)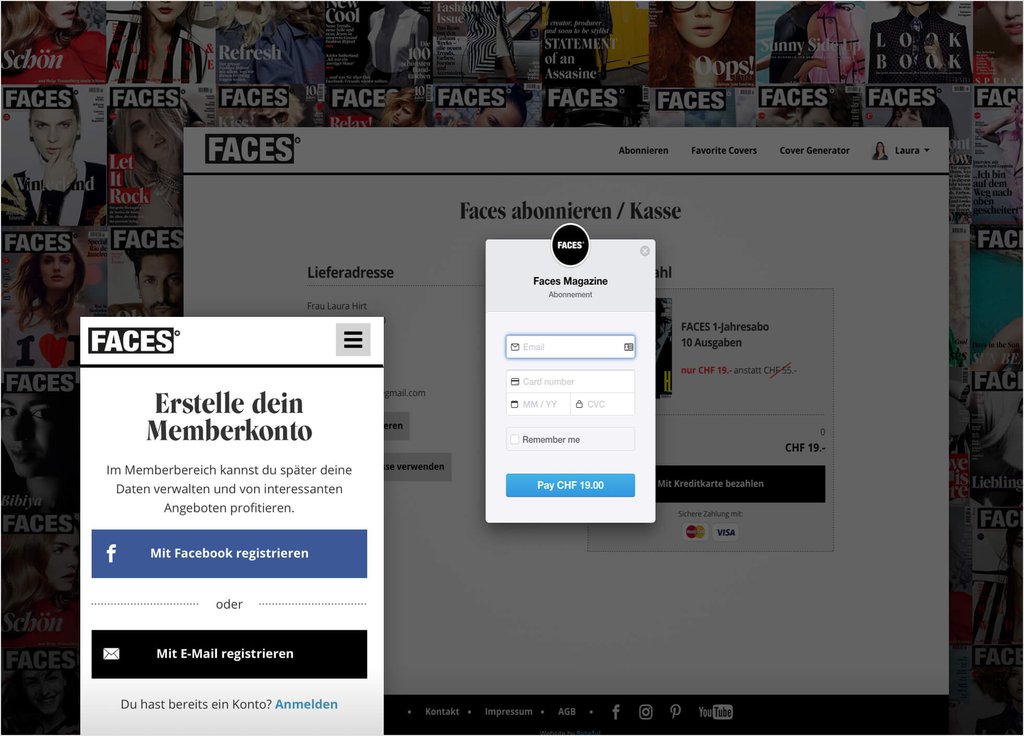 Contact
Do you have a project in mind or are simply interested in finding out more about us? Don't hesitate to get in touch and let's talk!