Relaunch of the corporate website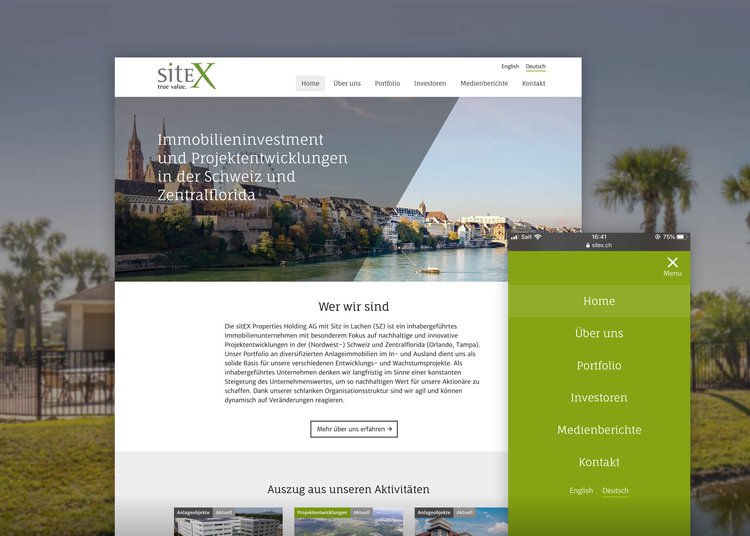 Project description:
sitEX Properties Holding AG is a real-estate company with a focus on sustainable and innovative project developments in Switzerland and Florida. While keeping the existing corporate identity, the Byteful team refreshed the company's online presence with a new design and re-developed the website, using Django-CMS. Django CMS is an intuitive content-management system with a high focus on usability and flexibility, which allows the client to manage the website's content independently.
Project scope:
Web design
Web development
Client feedback:
«  The Byteful team understood immediately our needs and expectations and implemented our wishes very professionally. I very much appreciated their independant working style without much back and forth.  »
Andreas Derzsi
Secretary of the board, sitEX Properties Holding AG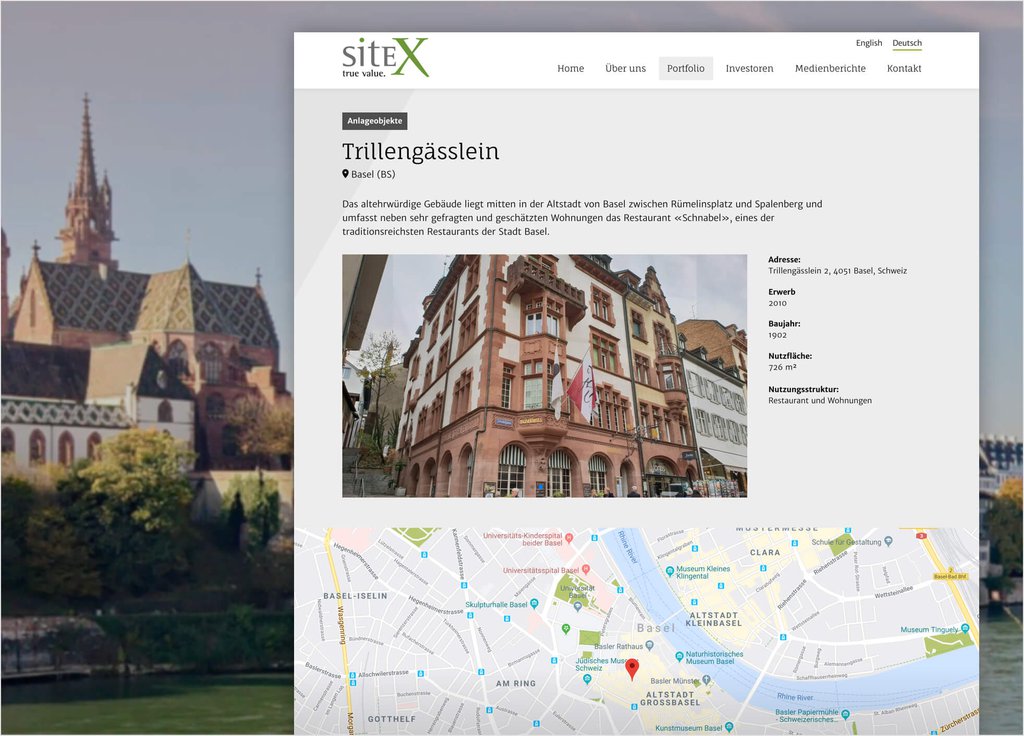 Client feedback:
« The Byteful team understood immediately our needs and expectations and implemented our wishes very professionally. I very much appreciated their independant working style without much back and forth. »
Andreas Derzsi, Secretary of the board, sitEX Properties Holding AG