Wetrok Connect application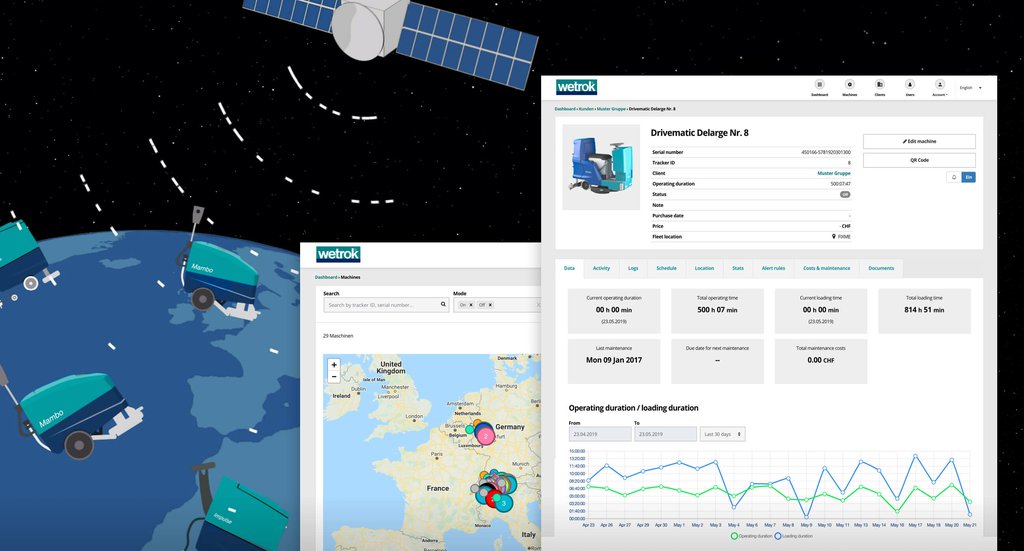 We designed and developed a new iOT web application for Wetrok, the Swiss specialist for professional cleaning machines. How long has the scrubber A operated for in object B during the last month? When is the next maintenance due on Machine C? Wetrok Connect helps simplifying the management of machines and operators. Features include real-time machine maintenance notifications, scheduling, usage settings and statistics and precise localisation of each machine.
Weitere Infos (Wetrok Website)
Project scope:
Technical consulting and concept
UX and UI Design
Web development (front-End, back-End)
Coordination Software-Hardware
Client feedback:
« We are very satisfied with the project result. As one of the first customers we appreciate the dynamic, flexible and efficient way of working of the Byteful team. »
Jörn Mazenauer
Head of Machine Development, Wetrok AG
Contact
Do you have a project in mind or are simply interested in finding out more about us? Don't hesitate to get in touch and let's talk!