Relaunch of the film database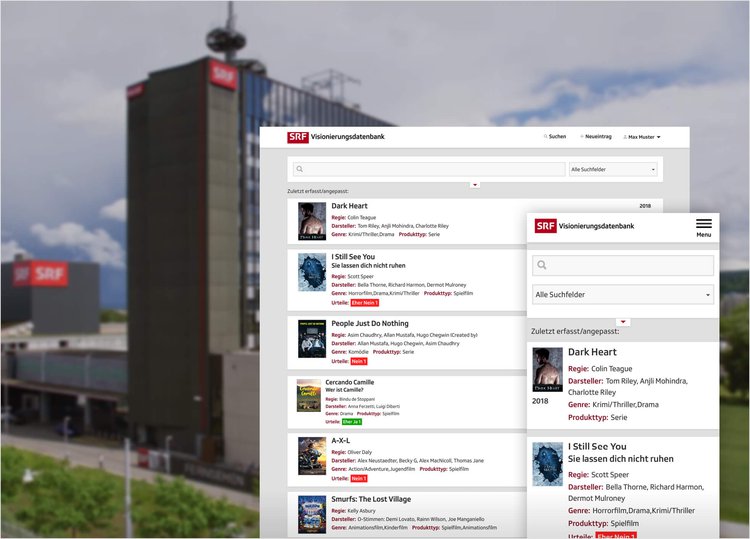 We redeveloped the SRF internal film database, a tool used by editors from the purchasing and programming department. The goal of the project was to bring the application up to date and improve the usability, especially in terms of readability and usage on mobile devices.
The core of the tool is the advanced film search with combinable filters, such as countries, year, director, actor, ratings, etc. This editors can enter their rating and reviews of movies and series, which will then be used for the TV program planning.
Project scope:
Technical consulting & concept
UI / UX design
Web development (front-end, back-end)
Data migration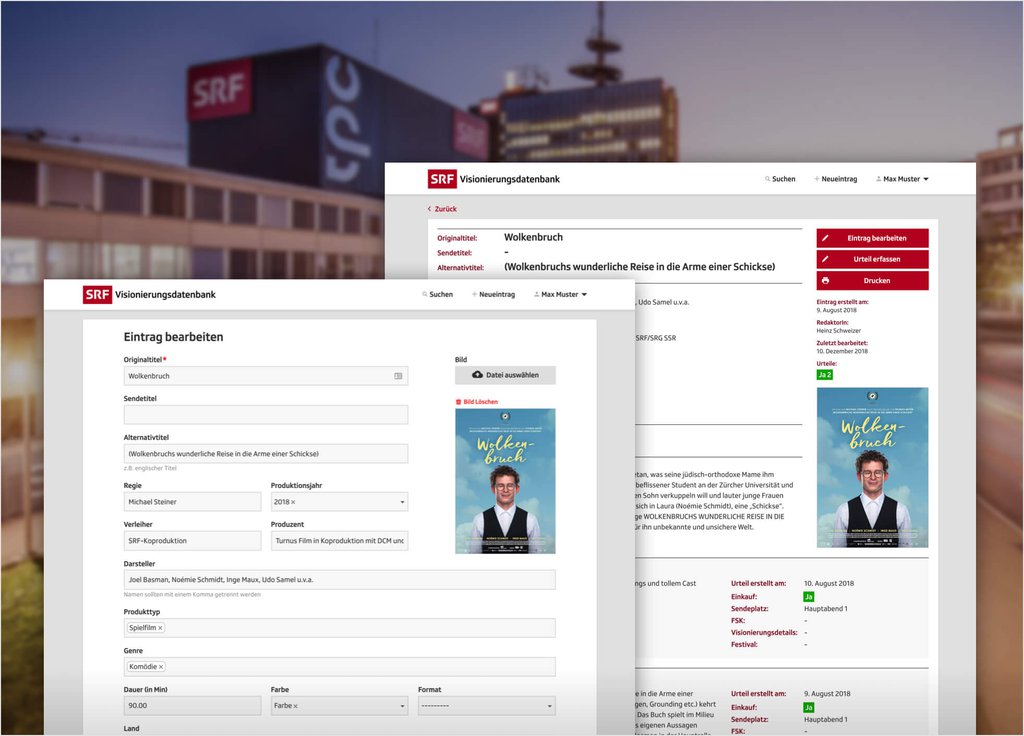 Client feedback:
« Byteful took on the planning and implementation of a new film database to replace an aging existing tool. The collaboration was refreshingly straightforward and the new database, which we have been using intensively since the relaunch, fulfills all requirements. We are pleased that the Byteful team will continue to support us in the future. »
Heinz Schweizer
Editorial manager, Purchasing fiction and factual, SRF